Rock Rousseau
Updated: May 25, 2020
This pulled pork recipe can be slow-cooked two different ways: the easy way in a crock pot, or the better way on a grill/smoker. We'll show you both. Whichever method you use, it'll be fall-apart tender, juicy and delicious. You can use any preferred barbecue sauce, but we recommend using our Bourbon and Brown Sugar Barbecue Sauce recipe for maximum smoky sweetness! Try putting it on rolls with coleslaw and crisp dill pickle chips.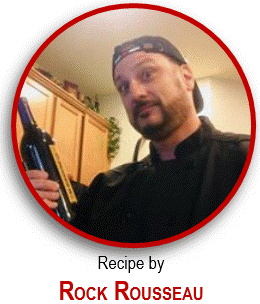 BBQ grill or slow cooker crock pot, meat thermometer, paper towels, aluminum foil, two forks, medium saucepan
Prep: 10 minutes prep Cook: 4 hours Ready: 4 hours, 20 min Serves: 4-6
Before you handle any food, wash your hands thoroughly with soap and water. Clean your kitchen work area and pull back your hair or wear a cap. You want to avoid contaminating your meal with harmful bacteria that could cause food illness.
To make Perfect Pulled Pork: Using a Smoker (preferred):
1. Bring smoker temperature up to 300 F.
2. Rinse pork loin with cold water, then dry using paper towels.
3. Coat pork loin with olive oil.
4. Place in smoker until an internal temperature of 180 F is reached, about 4-6 hours.
5. Remove pork loin from smoker and cover in aluminum foil for 45 minutes.
6. Sauté onions in saucepan for about 3-5 minutes.
7. Add barbecue sauce, Italian dressing, Worcestershire sauce, and brown sugar in saucepan on low heat for 7-10 minutes.
8. Remove foil and use forks to shred pork to desired consistency.
9. Add shredded pork to saucepan to thoroughly mix in sauce.
10. Remove from pan and serve hot.
Using a crock pot:
1. Spray crock pot or cooking bag with cooking spray.
2. Add barbecue sauce, Italian dressing, Worcestershire sauce, and brown sugar. Stir to combine.
3. Add pork loin and turn to coat it in the sauce.
4. Cover and cook on high 3 to 4 hours or on low for 6 – 7 hours.
5. Use forks to shred the pork loin within the sauce inside the crock pot.
6. Remove from crock pot and serve hot.
Servings Per Recipe: 6

Calories: 300

Total Fat: 10 g

Saturated Fat: 2 g

Cholesterol: 61 mg

Sodium: 1058 mg

Total Carbohydrates: 33 g

Dietary Fiber: 0.3g

Protein: 25 g

Sugars: 26 g
More variations coming soon