Rock Rousseau
Updated: May 25, 2020
Key Lime Mustard Sauce captures the tangy taste of Key West; delicious with shrimp and seafood! This creamy, zesty sauce features key lime juice, honey, Dijon mustard and brown sugar.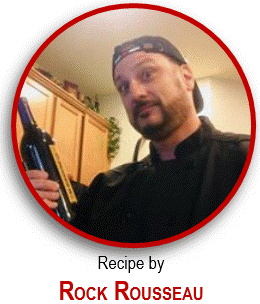 1 cup preferred mayonnaise

1/3 cup Key Lime juice

3 TBSN Dijon mustard

2 teaspoons honey

1 teaspoon light brown sugar

1 teaspoon ground mustard
Medium mixing bowl, whisk, measuring spoons, measuring cups
Prep: 20 minutes prep Cook: 2 minutes Ready: 3 hours
Before you handle any food, wash your hands thoroughly with soap and water. Clean your kitchen work area and pull back your hair or wear a cap. You want to avoid contaminating your meal with harmful bacteria that could cause food illness.
To make Key Lime Dijon Sauce: 1. Whisk all ingredients together in a bowl until thoroughly mixed and smooth.
2. Cover bowl with plastic wrap and refrigerate mustard sauce for at least 2 hours.
1 serving: Calories: 50, Total Fat: 31.1g , Saturated Fat: 5.0g Cholesterol: 359mg, Sodium: 1342mg, Potassium: 397mg, Total Carbohydrates: 10g, Dietary Fiber: 0.2g , Protein: 38.2g , Sugars: 1g