Rock Rousseau
Updated: May 25, 2020
Colcannon is a pure traditional Irish and Scottish comfort dish at it's absolute best. We take creamy red potatoes, cabbage, garlic, Irish butter, heavy cream, green onion, and crumbled thick bacon-and add an Irish secret ingredient to enhance the flavor. This is one traditional Irish dish that will make it back to your family table time and time again.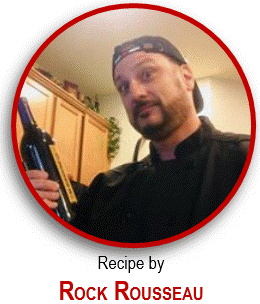 2 lbs red potatoes, washed well and cut into chunks.

1/2 head cabbage, sliced thinly

One 12 oz bottle Guinness, dark stout (if preferred, use water instead)

1 cup heavy cream

2 TBSN minced garlic

4 TBSN preferred butter, cubed (I recommend Kerry's Irish Butter)

1/2 cup thick bacon, cooked and crumbled

1/2 cup green onion, chopped

2 TBSN fresh parsley, chopped (optional)
Medium mixing bowl, medium bowl, mixing spoon, measuring spoons, large pot, colander, sharp carving knife Prep: 10 minutes prep Cook: 20 minutes Ready: 30 minutes Serves: 4-6
Before you handle any food, wash your hands thoroughly with soap and water. Clean your kitchen work area and pull back your hair or wear a cap. You want to avoid contaminating your meal with harmful bacteria that could cause food illness.
To make Irish Colcannon Potatoes:
1. In a large pot over medium-high heat, bring cabbage and beer to a boil. Reduce heat and allow to simmer, covered, until cabbage has cooked down (about 1/2 the original size) and is tender, about 10-15 minutes. Remove from heat
2, Drain cabbage, but reserve beer cabbage cooked in. Transfer cooked cabbage to a medium bowl, cover, and set aside.
3. Chop potatoes in bite-sized chunks, skin on. Do not chop the potatoes too small or they will turn to watery mush and the result will not be as creamy
4. Add chopped potatoes into the large pot with the boiled beer and add in the cubed butter. Boil until tender, about 15-20 mins. Once cooked, drain in a colander.
5. After drained, add back into pot with heavy cream, garlic, and bacon. Mash everything with a potato masher until smooth and creamy.
6. Add in drained cabbage and chopped green onions and stir well using a mixing spoon.
7. Sprinkle top with chopped parsley. Serve immediately.
1 serving:
Calories 330

Total Fat 15.4g

Saturated Fat 7.9g

Cholesterol 31mg

Sodium 118mg

Total Carbohydrates 45.3g

Dietary Fiber 8.4g

Sugars 6.6g

Protein 5.7g
Potatoes contain nearly half your daily value of vitamin C., has more potassium than a banana, is a good source of vitamin B6 and is a good source of fiber, magnesium and antioxidants. Stout beer has less calories than most beers and also contains nearly twice the amount of antioxidants found in light-colored lagers. What's more, it also contains traces of iron.
For wine enthusiasts, skip the wine and open a beer, preferably Guinness.