Rock Rousseau
Updated: May 25, 2020
Green beer is a novelty that American drinkers have latched onto and it has quickly become the drink to have each and every St. Patrick's Day. There is something appealing about turning everything green on the Irish holiday and beer just happens to be the most popular. If you have been enjoying an emerald-colored beer at the bar year after year and now want to make it at home, it may just surprise you how easy it actually is.
Legend has it that Dr. Thomas Curtin, a coroner's physician and eye surgeon, first colored his beer green for a St. Patrick's Day party at the Schnerer Club of Morrisania in the Bronx in 1914. There is no trick to making green beer. It is quite easy and the flavor of the beer doesn't change; only the color. It should be noted that if you want to drink like a real Irishman and celebrate the Emerald Isle's heritage, nothing is more appropriate than a pint of Ireland's best: Guinness.
WARNING: This recipe is intended for responsible adults of legal drinking age who wish to try new drinks and find information about various types of alcoholic beverages. It is available on this site only for entertainment purposes. EAT LiKE MEN is not advocating the abuse of alcoholic beverages and hope that if you try the cocktail recipes on this site, you do so with moderation and caution. EAT LiKE MEN does not promote the abuse of alcohol, alcoholism, hazing, binge drinking or any other misuse of alcohol. EAT LiKE MEN cannot take any responsibility for the influence these alcoholic beverages may have on people. Information on this web site may contain technical inaccuracies or typographical errors. Information may be changed or updated without notice. EAT LiKE MEN may also make improvements and/or changes in the recipes and/or posts at any time without notice.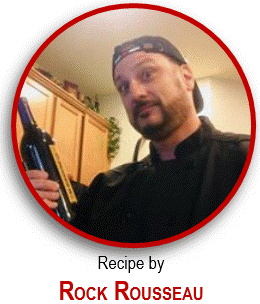 12 ounces Guinness Blonde American Lager

1-3 drops of preferred green food coloring
Choose the Perfect Irish Beer Any beer will work when making green beer, however, some produce a brighter green color than others and since it's St. Patrick's Day, why not go with a true Irish brew! To ensure the greenest of beers, begin with a light-colored Irish lager. Here are my recommendations:
Guinness, Blonde American Lager or Rye Pale Ale

Irish Pale Ale

The Full Irish Single Malt IPA

Remix India Pale Lager

Helvick Gold Irish Blonde Ale
If these aren't available, use another pale-colered craft beer or any of the popular American lagers like Budweiser, Miller, or Coors. Those are favorite beers and, given the novelty aspect of green beer, may be the best choice.l due to their light coloring.
If you use a darker beer, like a stout, you will find that they are not transparent enough to allow the green food coloring to give that signature emerald green beer look.
Any preferred green food coloring will work. Just add one drop at a time to get your preferred shade of green.
Mixing spoon, Glass beer tankard Prep: 1 minutes prep Cook: 1 minutes Ready: 1 minutes Serves: 1
Before you handle any food, wash your hands thoroughly with soap and water. Clean your kitchen work area and pull back your hair or wear a cap. You want to avoid contaminating your meal with harmful bacteria that could cause food illness.
To make Green Irish Beer:
1. Place the glass tankard in the freezer for at least 60 minutes.
2. Add 2-3 drops of green food coloring into the tankard.
3. Pour ice cold beer into the frozen glass tankard, allowing the brew to naturally mix with the food coloring without stirring or shaking. We want a healthy head on that beer, but not too much.
4. Serve and enjoy.
1 serving: 197 Calories, 0 g Fat, 24 g Carbs, 3 g Protein
Wine usually gets all the credit as the booze that helps cut back your cardiovascular disease risk, but beer may be just as heart-healthy of a beverage. For maximum protection, keep your consumption to one pint—at around 5 percent alcohol by volume—a day, the researchers say. Dutch researchers analyzed 38,000 male health professionals and found that when men who weren't big boozers began drinking moderately over 4 years, they were significantly less likely to be diagnosed with type 2 diabetes. Increased alcohol consumption over time didn't lower the risk in men who already had a couple drinks a day, so moderation is the key word here. Researchers in Finland found that each bottle of beer a man drinks daily lowers his risk of developing kidney stones by 40 percent. The researchers can't exactly explain the link, but speculate that a high fluid intake not only makes for an excessive number of trips to the bathroom, but could also keep kidneys functioning properly. Additionally, the researchers say the hops in beer may be responsible for the correlation, helping to slow the release of calcium from bone—which could get reabsorbed by the kidneys as painful stones. Canadian researchers found that one daily beer—especially a lager or stout—increases antioxidant activity that can stop cataracts from forming in the eyes. The kicker: The scientists found an opposite effect in participants who had three or more drinks a day. High blood pressure can be responsible for a range of health problems, but beer can lower your risk for hypertension, research suggests. In one study, Harvard researchers found that moderate beer drinkers are less likely to develop high blood pressure than those who sip wine or cocktails.