Rock Rousseau
Updated: May 25, 2020
This classic coffee/cocktail is taken to new heights of flavor using Baileys Original Irish Cream and Irish Whiskey.
WARNING: This recipe is intended for responsible adults of legal drinking age who wish to try new drinks and find information about various types of alcoholic beverages. It is available on this site only for entertainment purposes. EAT LiKE MEN is not advocating the abuse of alcoholic beverages and hope that if you try the cocktail recipes on this site, you do so with moderation and caution. EAT LiKE MEN does not promote the abuse of alcohol, alcoholism, hazing, binge drinking or any other misuse of alcohol. EAT LiKE MEN cannot take any responsibility for the influence these alcoholic beverages may have on people. Information on this web site may contain technical inaccuracies or typographical errors. Information may be changed or updated without notice. EAT LiKE MEN may also make improvements and/or changes in the recipes and/or posts at any time without notice.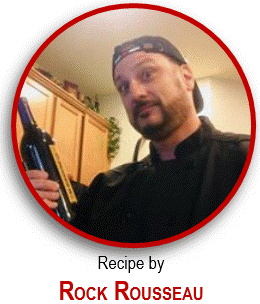 1-1/2 oz Bailey's Original Irish Cream

1 cup Espresso coffee (I recommend Red Rooster Irish coffee)

1 oz Irish Whiskey (I recommend The Dead Rabbit Irish Whiskey)

2 oz hot milk

Redi Whip canned whipped cream
Measuring spoons, measuring cup, tall 12 oz Irish coffee mug Prep: 5 minutes prep Ready: 5 minutes Serves: 1 coffee
Before you handle any food, wash your hands thoroughly with soap and water. Clean your kitchen work area and pull back your hair or wear a cap. You want to avoid contaminating your meal with harmful bacteria that could cause food illness.
To make Irish Creme Latte: 1. Add Bailey's Original Irish Cream and Irish Whiskey into the coffee mug.
2. Pour hot Espresso coffee to the mug.
3. Pour hot milk and allow to mix naturally to combine ingredients.
4. Top with whipped cream.
5. Serve and enjoy!