Rock Rousseau
Updated: May 25, 2020
Soft & chewy oatmeal cookies loaded with lots of sweet carrots and cinnamon. Top with cream cheese frosting: They'll disappear in a single day!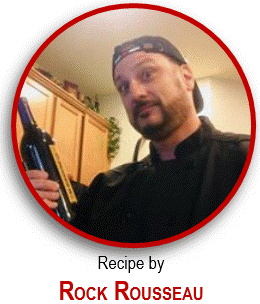 1 cup preferred instant oats

¾ cup preferred whole wheat flour

1 ½ teaspoon baking powder

1 ½ teaspoon ground cinnamon

2 TBSN unsalted butter, melted and cooled

1 large egg

1 teaspoon vanilla extract

½ cup preferred maple syrup

¾ cup finely grated carrot
To make Cream Cheese Frosting:
1/2 cup preferred butter, softened

8 oz cream cheese

4 cups confectioners' sugar

2 teaspoons vanilla extract
2 medium mixing bowls, mixing spoon, whisk, measuring spoons, parchment paper, plastic wrap, measuring cups, spatula Prep: 30 minutes prep Cook: 15 minutes Ready: 45 minutes Serves: 12
Before you handle any food, wash your hands thoroughly with soap and water. Clean your kitchen work area and pull back your hair or wear a cap. You want to avoid contaminating your meal with harmful bacteria that could cause food illness.
To make Carrot Cake Cookies: 1. In a medium bowl, whisk together the oats, flour, baking powder, and cinnamon.
2. In a separate bowl, whisk together the butter, egg, and vanilla.
3. Stir in the maple syrup until thoroughly combined.
4. Add in the flour mixture and fold in the grated carrots, stir until thoroughly combined. Set aside.
5. Make the cream cheese frosting: Beat softened butter and cream cheese until well blended. Then add powdered sugar and vanilla. Beat until creamy.
6. Chill the frosting and dough for at least 30 minutes. If chilling longer, cover with plastic wrap, ensuring it touches the entire surface of the cookie dough.
7. Preheat the oven to 325°F, and line a baking sheet with parchment paper.
8. Use a tablespoon to drop the cookie dough into rounded scoops on the baking sheet.
9. Flatten slightly using a spatula; The cookies don't spread very much!
10. Bake at 325°F for 12-15 minutes.
11. Cool on the baking sheet for at least 15 minutes.
12. Once cooled, drizzle cream cheese frosting, or spread to make cookie sandwich with frosting in the center.
Calories 96

Total Fat 2.6 g

Saturated Fat 1.2 g

Unsaturated Fat 1.1 g

Cholesterol 17.7 mg

Sodium 82.7 mg

Total Carbohydrate 17.0 g

Dietary Fiber 1.6 g

Sugars 7.1 g

Protein 2.1 g
Carrots contain vitamin A, antioxidants, and other nutrients. Evidence suggests that eating more antioxidant-rich fruits and vegetables, such as carrots, can help reduce the risks of cancer and cardiovascular disease. Carrots are also rich in vitamins, minerals, and fiber
More varieties coming soon!