Rock Rousseau
Irish Whisky Lemonade Cocktail
Updated: May 25, 2020
Looking for the perfect weekend cocktail with your favorite whiskey? Look no further than this Irish Whiskey Lemonade. This tastes similar to a Whiskey Sour, but features our World's Greatest Lemonade, mixed with Irish Whiskey. Garnish this laddie with a lemon wheel and a cherry for some extra sweet and sour flavor.
WARNING: This recipe is intended for responsible adults of legal drinking age who wish to try new drinks and find information about various types of alcoholic beverages. It is available on this site only for entertainment purposes. EAT LiKE MEN is not advocating the abuse of alcoholic beverages and hope that if you try the cocktail recipes on this site, you do so with moderation and caution. EAT LiKE MEN does not promote the abuse of alcohol, alcoholism, hazing, binge drinking or any other misuse of alcohol. EAT LiKE MEN cannot take any responsibility for the influence these alcoholic beverages may have on people. Information on this web site may contain technical inaccuracies or typographical errors. Information may be changed or updated without notice. EAT LiKE MEN may also make improvements and/or changes in the recipes and/or posts at any time without notice.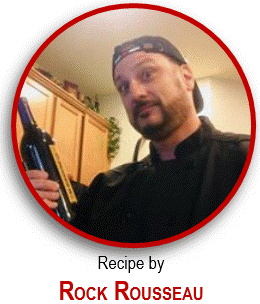 2 oz. (60ml) Irish Whiskey (We recommend Jameson Irish Whiskey)

3 oz. World's Greatest Lemonade (click here for recipe)

1 oz. ginger beer

Crushed Ice

Garnish: Lemon Wheel and Maraschino Cherry
Prep: 30 minutes prep Cook: 5 minutes Ready: 4 hours Serves: 2-3 quarts
Before you handle any food, wash your hands thoroughly with soap and water. Clean your kitchen work area and pull back your hair or wear a cap. You want to avoid contaminating your meal with harmful bacteria that could cause food illness.
To make Irish Whiskey Lemonade: 1. Prepare World's Greatest Lemonade. Click here for our recipe.
2. Add crushed ice, Irish whiskey, and chilled lemonade to a shaking glass and shake well.
3. Add crushed ice to serving glass and strain mix over.
4. Top with ginger beer.
5. Garnish with a lemon wheel and cherry.