Rock Rousseau
Updated: May 25, 2020
Thai sweet chili sauce is known as 'nam chim kai' in Thailand. It only takes a few minutes to put together without all the added preservatives or fatty ingredients. Thai sweet chili sauce is excellent with chicken and fish as well as seafood. It is also wonderful as a marinade for grilling or as a dip for shrimp and egg rolls.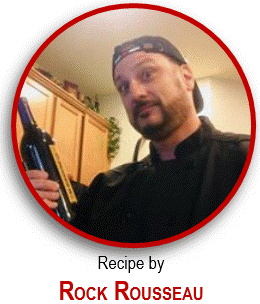 1 cup cold water 1 cup rice or white vinegar

1/2 cup white sugar

2 teaspoons fresh ginger root, minced

1 TBSN garlic, minced

1 TBSN hot chile pepper, minced

3 TBSN fish sauce

2 TBSN cooking sherry

2 teaspoons cornstarch
Medium mixing bowl, mixing spoon, measuring spoons, measuring cups, medium sized pot, sharp carving knife Prep: 15 minutes prep Cook: 5 minutes Ready: 20 minutes Serves:
Before you handle any food, wash your hands thoroughly with soap and water. Clean your kitchen work area and pull back your hair or wear a cap. You want to avoid contaminating your meal with harmful bacteria that could cause food illness.
To make Sweet Tai Chili Sauce: 1. Pour water and vinegar into a saucepan, and bring to a boil over high heat.
2. Stir in sugar, ginger, garlic, chile pepper, fish sauce, and sherry; simmer for 5 minutes.
3. Stir in cornstarch; continue stirring until the sauce thickens about 2 minutes Remove saucepan from stove to cool.
4. Then transfer to a bowl, cover, and refrigerate until needed.
Calories: 34, Total Fat: 0g, Saturated Fat: 0.0g, Cholesterol: 0mg, Sodium: 5mg, Potassium: 4mg, Total Carbohydrates: 8.7g, Dietary Fiber: 0g, Protein: 0g, Sugars: 8g